A car is not intended to be driven for a lifetime. You must quickly replace your car with a new one when it is damaged in order to avoid having a piece of metal that you can't sell to anyone. There is, however, a way to get rid of an automobile effectively, even if it is really old or broken. So it's time to get rid of the junk car. Junk car removal is the best option to receive cash for your old car. However, you need to be aware of when to remove a scrap car and how to get the maximum price from a car recycling company.
When Is It Best To Remove A Junk Car For Cash?
First, Let's find out when you might need to think about selling your car to a car removal company. It can be extremely difficult and expensive to get an old or damaged car to run flawlessly. When the cost of repairs is more than what the car is worth, you realize you need a scrap car removal service. For example, if your car requires an engine replacement that is so costly that the repair cost equals or exceeds the resale value, it is time to get rid of that vehicle.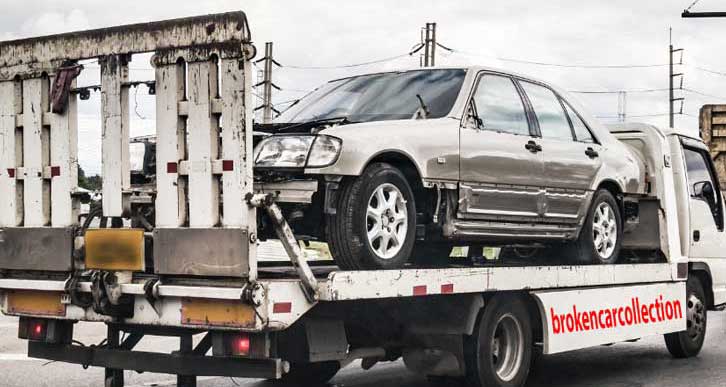 Even when a car doesn't physically show any signs of trouble, it may still be unsafe to drive. An example might be a vehicle that pops smoke more often than it needs to. The majority of the time, if you bring your car in for a safety test, hidden problems can be quickly found. Several tests on your car will be conducted prior to issuing the safety certificate. If the safety station determines that your car will require a set of repairs or replacements of parts before it can be used again, the cost of these repairs is likely to exceed the amount a buyer would be willing to pay for your car. The best choice at this time is a junk car removal service.
When I sell my car to Broken Car Collection, will I receive a good price?
The most efficient way to save time and earn money is to have your junk car removed. However, you can choose the best time to scrap your car. If you want to save money, time, and energy, consider recycling your car. The fact that you can get cash for cars without breaking a sweat is a huge benefit. If your car cannot be sold, our scrap car removal in Brisbane is a great, affordable option. Nowadays, it can be difficult to find a place that pays cash for scrap cars and is welcoming and open-minded. You will receive comprehensive service from the best junk car removal company, which includes an inspection, a free quote, and free towing.
Contact Broken Car Collection