Truck Wreckers Brisbane & Gold Coast
If your truck has been involved in a crash or if upkeep has become too costly, you can easily sell it to our truck wreckers. We take all truck makes and models in any condition – even if it's totally wrecked from a crash or rusted through. You can get FREE truck removal and a thick stack of cash for your vehicle.
Get up to $6000 cash for your truck
To get a cash quote for your truck, give us a call on (07) 339 39 929 or 0408 616 667
or use the form on the right to get a quote online. Larger vehicles are just about always worth more so you could get a good amount of money for your truck! Read more about our truck wrecking services below the image.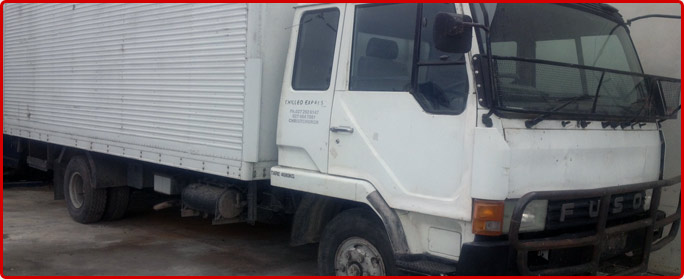 FREE truck removal services
You can have your truck removed from anywhere in our service areas (in the map below) for free. Whether your truck is stranded on the side of a road or parked on your property, we will travel to you and take it away free of charge.
Removal & recycling for all trucks
We pay cash for all types of trucks, big and small. Below is a list of truck manufacturers that Cash for Trucks Brisbane regularly remove and dismantle. If your truck isn't on the list, we'll still take it. Just give us a call to book free truck removal.
Truck wrecking service areas
Our free truck removal service applies throughout Brisbane and the Gold Coast. It also covers Toowoomba and the Sunshine Coast. The map below shows the areas that we operate in.

More info on truck wrecking services
Wikipedia page on tow trucks and truck removal
List of truck manufacturers we remove, dismantle and recycle
Read more about Truck Wreckers