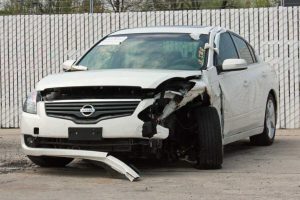 Searching for Nissan auto parts for your vehicle? Here at Broken Car Collection, we are the most excellent & leading Nissan Wreckers providing the highest quality service. Moreover, we value all types of Nissans, including damaged, rusted, junk, scrap, or unwanted cars. Cars with the Nissan brand have high-quality parts which provide consumers the type of vehicle that can perform exceptionally. However, nothing lasts forever. Nissans parts are extremely expensive. Therefore, it is not reasonable to repair it. By making a call to the Broken Car Collection team or filling out the form you can reach us to enjoy our free towing Service.
As the best Honda Wreckers company, we buy and pay top cash dollar for your Honda vehicles. Almost all Honda owners are satisfied and proud owners; however, there comes a time when it is necessary to sell their vehicles. We are willing to buy your Honda if you want to get Top Cash Dollar for Honda Cars.
Here are some reasons why we are the top Mitsubishi Wreckers and auto parts recycler and vehicle dismantler in Queensland. Our squad has expert Mitsubishi Knowledge and an extensive range of Mitsubishi vehicles and auto parts for cars, SUV's and 4wd's. We are ready to wreck, recycle or dismantle any make or models of Mitsubishi.
If you have any type of Mazda vehicle that you want to get rid of, we are the best Mazda Wreckers company. We pay up to $9999 for Mazda Vehicles. Mazda, without a doubt, is one of the most famous Japanese automakers. If you do not use your vehicle due to some reasons, Broken Car Collection takes pride in buying your unwanted Mazda and paying you with top cash up to $9999.
We are expert and skilled Toyota Wreckers. Toyota cars are attractive and perform well under a variety of conditions. Toyota cars fetch top dollar since they are the vehicles that suit our needs. Moreover, it is long-lasting, reliable, and, most importantly, has the best resale value. Broken Car Collection is here to help you. We specialize in buying Toyota Cars and provide you with hassle-free or stress-free services to get rid of your Toyota vehicles and instead, make top cash dollars.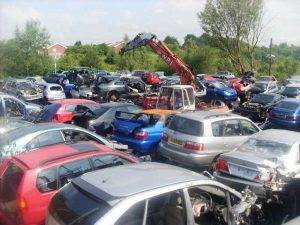 Subaru Cars has always been one of the best and leading Japanese Cars. It gives better performance and a stress-free driving experience. Therefore, you can expect fewer trips to the vehicle mechanic for repairs. Broken Car Collection is the best Subaru Wreckers Queensland. No matter what make, model or its condition is, we are willing to pay Top Cash Dollar for your unwanted Subaru vehicles. Additionally, we supply quality used car parts. If you don't want to pay up a huge sum of money for buying a brand new part, you can come to the specialist Subaru Wreckers Brisbane.
Getting the highest amount of money is what many car sellers look forward to every time they have a car to sell. We stand out amongst the leading removers in QLD since we are known to offer top dollars up to $9999 for all models of Daihatsu. Our expert team is knowledgeable and expert in Daihatsu Wrecking throughout Queensland. We will provide you with a Free Removal Service from your location. We will help you with paper work especially first-time car sellers normally find dealing with the legal papers quite overwhelming when selling their cars. Our service is designed to give you top dollar without going through many hassles.

Broken Car Collection Lexus Car Wreckers QLD is a name synonym to professionalism combined with state of the art equipment and well trained staff. We buy junk cars in order to take it for wreckage. We offer alluring quotes to customers; making it impossible for them to avoid the proposal. Here at Broken Car Collection we buy all types of Lexus vehicles irrespective of its condition, make and model. Customers are always in our priority. Therefore, we pay Top Dollars for their unwanted Lexus vehicle. If you want to get rid of your wrecked, accidental, damaged or broken Lexus, contact us.
Do you have a proton car? Here at Broken Car Collection Proton Wrecker QLD, we not only provide hassle-free service but also pay you a handsome sum of money for unwanted vehicles. Moreover, we will help you to buy used auto parts. We have several makes in our salvage yard, call us to get availability today. We can also provide body parts at an affordable cost. Besides, our team of professionals will do all paperwork and you can also enjoy the free removal service with no hidden fees.
Have you got a Suzuki vehicle that you want to sell? We pay Top Cash Dollar for your unwanted, scrap, damaged, broken, salvaged, accidental or rusted Suzuki. No matter what make or model it is, you can contact us for wrecking since we are the leading Suzuki Wreckers in the entire Queensland and Brisbane. Suzuki Car wreckers can be very useful when you want to get spare parts for your Suzuki cars. It can save you the price that you will pay for a spare part. If there is any part in your Suzuki car that can still work with some repairs, Approach the Suzuki Wreckers Brisbane where we wreck cars and separate the good used car parts.