Toowoomba

Wreckers
If you have a vehicle that you need removed, our Toowoomba car wreckers are the team to call. From cars to 4WD's and trucks – collision damaged, old and tired or completely rusted out. We will take just about any vehicle from anywhere in Toowoomba and pay you for it. We are the best Car Wreckers Toowoomba service that offers you the highest cash for your car, up to $9,999. We also provide free towing and same-day service, so you don't have to wait or pay anything extra.
No matter what condition your car is in, we will take it off your hands and give you a fair price. Don't let your car sit in your garage or backyard, contact us today and get rid of it for good! We are the best Toowoomba Car Wreckers that you can find.

Sell your vehicle for up to $6000 cash
Get up to $6000 instant cash for your vehicle. To find out how much your vehicle is worth, give us a call on (07) 339 39 929 or 0408 616 667
or you can get a cash quote online by filling out the form on the right. You can read more about our cash for cars Toowoomba below the image.
Trust the Best Car Wreckers in Toowoomba
Broken Car Collection is the leading Car Wreckers in Toowoomba, rendering high-quality service to all its clients. We have been functional in the region for a long period of time helping our clients making cash out of the wrecked vehicles. You can get in touch with us. Our team of skilled professionals would reach out soon for sorting out all queries.
A fully functional car is preferred by all individuals as it offers a smooth ride. But, no one would prefer keeping an old and damaged car on their property. In fact, you will be more interested in getting rid of it as soon as possible. But, searching for a suitable buyer is a daunting task.
Release stress as from here on, it won't appear like a difficult task. Do you reside in City Toowoomba and are looking for someone to sell your unwanted car? Sell it to us, Queensland Car Wreckers as we are one of the leading car wreckers in Toowoomba. We offer our quality car wrecking service throughout the region covering all the suburbs of the city. You can enjoy a hassle-free towing service directly from your property. Hence, get in touch with us today.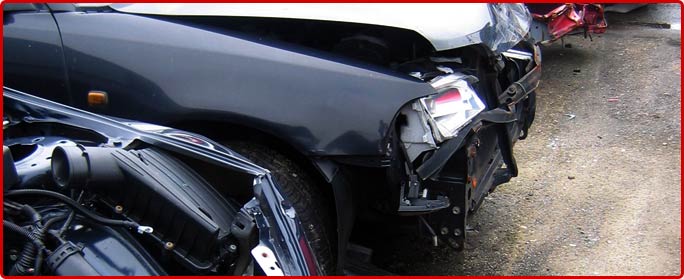 FREE vehicle removal in Toowoomba
Yes, our vehicle removal services are totally free. Throughout Toowoomba, greater Brisbane and the Gold Coast, our team will take away your unwanted vehicle free of charge. Plus, you can get a good amount of cash for it. Just fill out the form or call us to find out how much.
Toowoomba Wreckers & Auto Parts
Broken Car Collection is now in Toowoomba for the collection of scrap cars and dismantling centers. The aim of buying vehicles is simple to get rid of unwanted vehicles from customers' garage. We are not only a cash provider of cars but also buy 4×4, trucks, vans, utes, and buses including any type of commercial vehicles. We've been serving more than a hundred locations now out of Brisbane. Therefore, our Toowoomba wrecking team can assure customers to put desired money in their pockets at the time of removing their vehicles.
How to ask for car removals Toowoomba
Easy way to evaluate any vehicle regardless of its condition using our phone lines or requesting a quote online. We are ready to make an offer for your vehicle if it is in our areas around 20 kilometres of the Toowoomba region. Once you confirm the agreed value, the team can ask some important questions like whether the car is working, scrap, junk, registered or others. It is just for the collection system. When our car collection team visits your place, they must have everything to tow away your vehicle if it is not in working condition.
Auto Part Inventory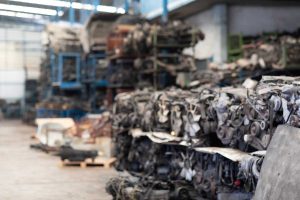 Customers who are looking for auto parts in Toowoomba, we welcome to supply them. We do have a professionals team in Brisbane wrecking yard where more than 20000 parts are available to sell. These parts have been recycled from several vehicles that we buy on a daily basis from different places. When you need to buy a spare part for your car, you just call our team and ask for your makes, models, and car parts. They never let you go to another place.
Removal & recycling for all types of vehicles
Our team will remove just about any vehicle in any condition. If your vehicle is still running, it's likely to be worth more but we will still take it if it doesn't run or is a complete rust bucket. We regularly remove and recycle cars, 4WD and trucks. If you have another type of vehicle, just contact us to see if we'll take it.
Our Other Valuable Regions
If you don't belong to the Toowoomba region and are looking for the nearest wrecking yard, don't worry we are available in some important regions in Queensland.
Wrecking Yard Sunshine Coast
Car Wreckers Ipswich
Wrecking Yard Logan
Car Wreckers Gold Coast
Cash For Car Removals Toowoomba
Wreckers never hesitate to evaluate an unwanted car. Even, it may be valueless for the car owner, our duty is to provide their value as much as possible. It is not just removals but also saving the environment. So asking Cash for Cars Toowoomba is common now for car owners as rapidly increasing the number of vehicles in the city is so important to get rid of their old one. Value of each vehicle is different so it is hard to evaluate without knowing the makes, models, year of registration and a total number of kilometres.
Make the towing service hassle-free with us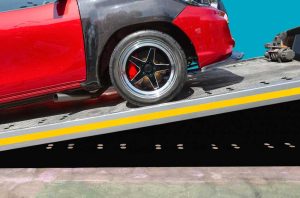 Looking out for a potential buyer is one of the daunting activities that you have to face. Even if you may get the address of a potential buyer the towing service would bring severe disturbances. This towing activity needs the supervision and skill of professionals that can be rendered to you by us. In our team of professionals at Broken Car Collection in Toowoomba, you will find only the best guys in the field. Brisbane Car Wreckers have trained them with efficiency and they possess the skill for rendering hassle-free towing service to all our clients. If you set up the mind for selling the unwanted car to us our professionals will tow it in a safe manner.
We offer a completely free towing service as we have the best interest of our clients in the mind. You will be on the winning side as we would pay you instant cash prior to towing out your car. This means that you'll be getting rid of the unwanted car along with gaining cash.
Acquire instant cash for the unwanted vehicle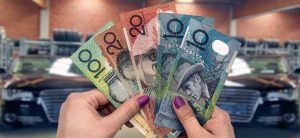 The moment you realize that the car has become old and damaged it turns into a liability. You won't be willing to waste a lump sum in repairing it, instead would prefer to sell it. The expectation of earning some good bucks seems to fade unless you know our address. Qld Car Buyers is the ultimate destination for all unwanted car-related problems. We accept cars of all makes and models irrespective of its brand name, mileage, year of manufacturing, etc.
Over the years we have accepted cars of varied brands. This includes BMW, Mazda, Holden, Lexus, Toyota, Nissan, etc. Hence, you may have an unwanted car of an old-time, sell it to us for some really good bucks. With this, we indicate in paying you the highest value for the car you could ever expect.
Accept cars of all conditions
We pay you instant cash on the basis of the evaluation conducted by our professionals. The only point that matters to us is the current condition of the unwanted vehicle irrespective of its condition. It could be accidentally damaged, scrapped, junked, or got old. We are willing to accept them all. We value all the individual components as well as the metal structure separately. This gives you the opportunity of earning the best rate for the unwanted car with Broken Car Collection in Toowoomba. Therefore, if you have an unwanted car occupying space in the property get in touch with us today.
Contact us with easy means
Broken Car Collection is the best car wrecker in Toowoomba render service throughout the city. For contacting us and getting a free quote, give a call at 07 3185 2424. Our opening hours are 8AM to 5 PM. You can also share your queries with us through email at info@kingauto.com.au. Our professional would reply to you in a short span of time.
Toowoomba car removal service areas
You can view a list of Toowoomba suburbs that we service on this page. We also operate throughout Brisbane, the Sunshine Coast and the Gold Coast. The map below shows our Toowoomba service areas.


GATTON WRECKERS
Gatton Wreckers are the best wreckers in the automobile industry in Australia. Who pays top cash for your junk and unwanted vehicles. Car removal or car dismantling is indeed a tough job. That cannot perform without the help of the professionals. So, We have good news for you. If you live in Gatton and you have an old car that's become an eyesore for your property. Then you have just knocked on the right door!
We, Gatton Wreckers, provide the best car removal service in the entire Queensland and all its suburb areas. We have served hundreds of customers and the list is going on and on. There are a few things about our service that convince people to hire us.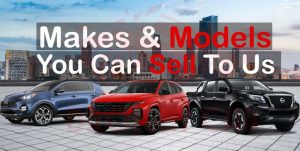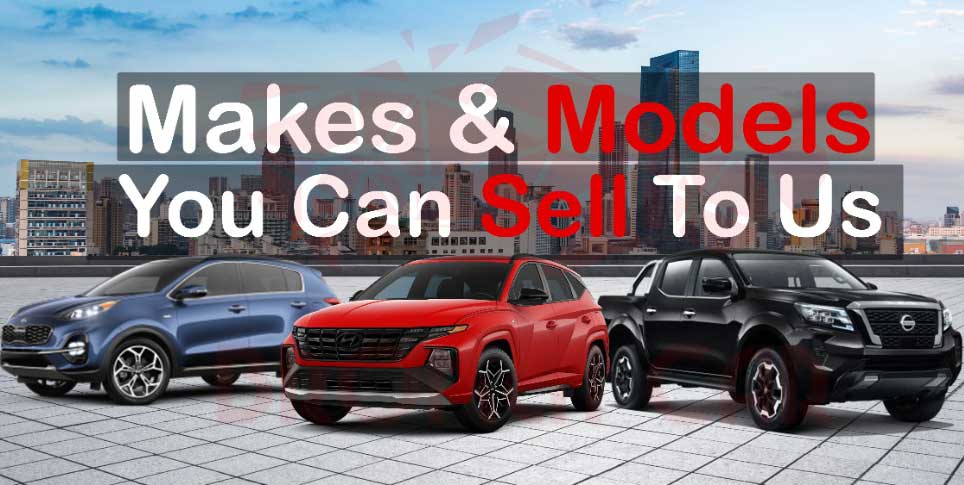 Quick Cash Through Car Removal With Gatton Wreckers
We all know that car dismantling, removal or wrecking is a difficult job. And without any proper expertise, successful completion isn't possible by anyone. We have been in this service domain for more than decades and that helps us with great success and experience.
What Gatton Wreckers believe in
We serve the vehicle removal service in Gatton and all its surrounding areas. Our prime concentration is one making the process happy and provides a hassle-free experience for our customers. The process involves lots of headaches like; towing a vehicle to a wrecking yard, confirming and checking the condition, metal and parts of the vehicle and deciding the price. Altogether this is a time-consuming process that we try to complete within the same day. We also take the responsibility of the legal proceedings regarding the sale of the car. All Broken Car Collection professionals are very dedicated to letting you enjoy the entire process.
The opportunity gets doubled with the acceptability of all brand cars and models
While you are planning to earn some good amount of cash out of your old and wrecked vehicle, the first thing that bothers you is that if the company would receive the particular brand and model of your car. You can rest assured that Broken Car Collection accepts all brands and models of cars and other vehicles as well which include; trucks, SUVs, 4x4s, Utes, caravans etc.
This offers the wide opportunity to the car owners to approach us with their vehicle. We also accept the car and vehicles at any condition. No matter how damaged or wrecked those are, you can feel free to contact us at 07 3185 2424 for any removal requirement in Gatton or in any other suburb areas.
Steps that we follow with the wrecked models
Yes, the natural question comes to mind is what we do with the wrecked models and why we are paying you an exciting cash amount in exchange for your old model car. Well, we basically follow three alternative steps for your vehicle which include; repair, recycle or resale. You can understand the process pretty well! Based on the present condition of the car, we go for repair and resale the car and if it is too expensive then we obviously opt for the recycling process.
Our one is really eco-friendly and causes no damage to the environment. We are a certified company and we recycle the material to convert them into other usable material.
Get the best cash amount for your car
If it is in Queensland, you can pretty rest assured that you will hardly find a better match when it comes to receiving the cash amount from your old and junk car. Based on the current condition of your car, you can earn up to $10,000 and that would be decided by our experienced and skilled professionals. They know the exact price of the materials and parts in the market and you would receive the amount as per that.
So, we offer you the best car removals service in Queensland and surrounding areas and you can reach us anytime with your requirements.
Feel free to call us at 07 3185 2424, Email us info@kingauto.com.au or fill the form on our contact page and we will reach your place at your preferable time.
CASH FOR CAR WRECKERS WARWICK
Cash for Car Wreckers Warwick buying cars for money of all ages and conditions in exchange for best pleasant cash. If your vehicle is old or new, you can sell it to us. Our experts will give you the best price.
Our Best Cash for Car Wrecker in Warwick system is Fast, Simple, Convenient and always tends to pay more.
Life can easily take a worse turn when you find that your reliable & dependable car has got an accident and nothing but junk is left for you now! Wrecking could be the best solution for you since you will get cash even for your damaged car. But, finding genuine and reliable car wreckers in Warwick, QLD might be difficult for you.
Well, once you get in touch with Cash for Car Wreckers Warwick's experts for any car wrecking needs things to fall into the right place for you. Whenever the vehicle in your house meets its last days, you are left with no alternative but to opt for removal service.
Car removal could be an excellent option for you with us since we promise the best cash and hassle-free removal of your damaged and wrecked vehicle.
Broken Car Collection remove all vehicles for Free in Warwick
All the cars come with their longevity, and after that particular time, it loses its original functionality. You better opt for a car wrecking service at that time. Or things can even be as unfortunate as meeting an accident that may ruin the performance of your car.
With our simple and easy car wrecking service in Warwick and all its surrounding areas, you can easily remove your car and get the right amount of cash as well.
What makes us one of the best in this domain is our free-towing service! Taking the damaged car to the wrecking field is a complicated job. But, once you deal with us, we provide the service for free. We have towing vans that can make the job lots easier for us.
We accept all brand's car in any condition
It is always a concern for the owners if the company would accept their brand of car. Putting all such queries aside, we would like to let you know that Car Wreckers receive all brands and models of vehicles and in any condition! Howsoever damaged the car is, you would find the best pricing and service from us.
From the very beginning, we are dedicated to offering the best policy to the customers. Thus they find it easy to approach Cash for Car Wreckers Warwick. We accept all the renowned brands of cars that include; Volkswagen, Peugeot, BMW, Toyota, Mitsubishi, Nissan, Subaru, Suzuki, Holden, Honda, Hyundai, Lexus, etc. and this gives a full opportunity to all the owners to contact us for their wrecking needs. For any further details or information, you can contact us at 07 3185 2424
We are the leading car cash buyers in Warwick
Here are some different facts about QLD Car Removals that make us one of the best companies in the town:
We are dealing in all types of car removal services.
If you want the best technicians for car wrecking in Warwick, this is the right place
Our secure and hassle-free car removal service is for everyone
We accept all brands and models of cars and in any condition
Get the best amount of cash from our removal service
We assure 100% customer satisfaction for any of our services
Enjoy the fastest car wrecking service in Warwick
Enjoy free towing service in entire Warwick
If you are worried about the removal of your damaged vehicle to the ground.
You can rest assured that you can enjoy free towing service from us & that makes you free from all the responsibilities. We have the towing vans to make the task comfortable and convenient.
So, for any further information about the service, you can contact us at 07 3185 2424. And if you are looking for a free quotation of the service, you can mail us at info@kingauto.com.au.
More car wrecking and removal info
More info on car wrecking yards
You can leave the paperwork to cancel your car registration to us!