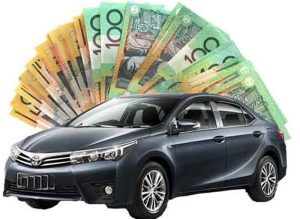 Looking for a quick and beneficial way to get rid of your old and unwanted cars in Wynnum? Cash for Cars Wynnum is the perfect solution! We provide a fast and reliable service to buy your unwanted cars, at a competitive price. We pay top dollar for cars of any condition all over Brisbane. With Cash for Cars Wynnum, you no longer have to worry about the time and effort involved in finding a buyer for your old car. Our team of experienced professionals is here to provide you with a no-hassle experience when it comes to selling your old, unwanted, and scrap cars in Wynnum.
We also provide cash for scrap cars Wynnum, so you don't have to worry about the condition of your car when you want to sell it. Whether your car is in running condition or has been deemed a total loss, our team of experts will make sure you get fair cash for it. Contact us right now to get a free, no-obligation quote. Fill out the form on our website or call us at 07 3185 2424. You can also email us at .
Cash For Scrap Cars Wynnum & Free Professional Car Removal
At Broken Car Collection, we believe that everyone should have the chance to get cash for their scrap cars in Wynnum and at the same time receive a free and professional car removal service. We are here to help you get the most out of your scrap car by providing a simple and convenient process for turning it into cash.
We guarantee the highest possible payout for your scrap car in Wynnum, and our friendly staff will be more than happy to assist you with any queries you may have about our Cash For Cars Wynnum service. Throughout the process, we will take care of all paperwork associated with disposing of your scrap car, ensuring that it is dealt with in an environmentally friendly way.
So, if you have a scrap car to dispose of in Wynnum, get in touch with us today, and we'll be more than happy to help. To get in touch with us and get your free quote right now, please fill out our online form on our website or call us at 07 3185 2424. You can also email us at info@kingauto.com.au.