Car Wreckers Sunshine Coast

Need to get rid of an old or damaged car? Don't bother with the hassle of selling it online or taking it to the auctions when you can get instant cash and FREE removal from Broken Car Collection – Sunshine Coast's top car wreckers.
Looking for the right business to provide sunshine coast car removal services will make all the difference in the amount of cash you will receive upon removal and the level of customer service you will receive. car wreckers sunshine coast are a convenient, reliable service that will ensure you receive TOP DOLLAR for your unwanted vehicle.
If you would rather have a hand full of cash than an old, unwanted vehicle, you need the car removal team at Car Wreckers Sunshine Coast! We provide fast, stress-free car removal services and pay top dollar for just about any vehicle in Sunshine coast.
Got an old or waste vehicle that you no longer wanted? Have you ever had a hard time finding a trusted dealer for vehicle wreckers on the Sunshine Coast? Car Wreckers Sunshine Coast might just be the answer you've been looking for! Located in Sunshine Coast, Queensland, we have a trained auto wrecker's team ready to assist you with your automotive requirements. Check out our cash for cars Brisbane service, if you need more information about our Brisbane branch services.<.p>
Sell Your Wrecked Car Easily to Car Wreckers Sunshine Coast for Good Cash
If you have an old and junk car in the house. You must be worried about the disposal of that car. We have good news for you! Broken Car Collection is one of the most appreciated and reliable cars wrecking companies in Sunshine Coast. You can hire us for easy car removal in Sunshine Coast and its surrounding areas.
It's been a pretty long time that we are serving the vehicle removal wrecking service of old, damaged and wrecked vehicles in all the corners of Queensland. Over the years, we have grown an extended list of satisfied customers who are very happy with our Car Wreckers Sunshine Coast service and are satisfied with the cash that they have received from us.
With the help of our knowledgeable team of auto wreckers, you not just receive a free removal and environment-friendly wrecking of your car but, the best cash amount as well.
Cash for Unwanted cars in Sunshine coast – Up to $7,000!
Our Car Wreckers Sunshine Coast team pay up to $7,000 cash for all types of vehicles. Cars are obviously the most common type of vehicle on the road but we also pay cash for 4×4 and SUV vehicles, vans, ute and trucks. The larger the vehicle, the more it is likely worth so if you have a big vehicle to sell, you could be sitting on a treasure! You can find out more about our cash for cars here.
Sunshine Coast Wreckers
Sunshine Coast Wreckers pays the highest amount of cash for your old, junk and unwanted vehicles with free towing and on the same day in the entire Australia. Owning a personal vehicle has become very common in Sunshine Coast. The people in this city have a very hectic lifestyle. So, reaching a destination on time has become a necessity of the people in Sunshine Coast, QLD. The personal vehicle is enabling people to achieve the time limit goal as it is the best mode of transportation. But, as the number of vehicles is high in this city, so is the problem related to it. One of the biggest issues related to the vehicle is getting old and damaged. Even the strongest and heaviest of the vehicles stop working and get damaged with the passing of time.
Instant cash & FREE car removal!
Find out how much cash you can get for your vehicle right now. Give us a call on (07) 339 39 929 & 0408 616 667
or use the form on the right to email our cash for cars quotes team. If you use the form, we'll call you back asap with a quote. Read more about our Sunshine Coast car wrecking services below the image.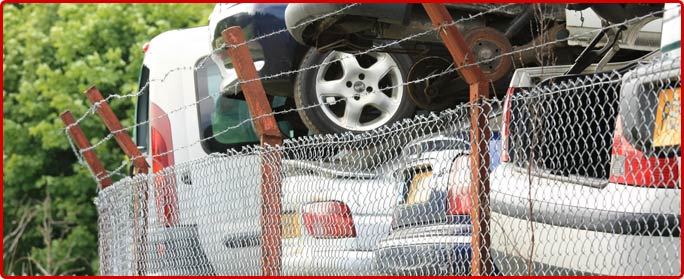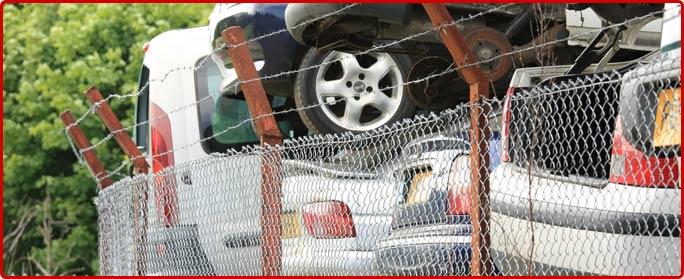 Enjoy On-spot Deal with Broken Car Collection in Sunshine Coast
If you find that the repairing and maintenance cost of your vehicle is becoming unbearable then it's time to get rid of it. Our company, Broken Car Collection can help you with this part of your life. We provide various types of services like cash for cars, car wreckers, and car removal service. Our services are open to the entire suburbs of Sunshine Coast like Aroona, Beerwah, Burnside, Flaxton, Kings Beach, Kunda Park, etc. So, give us a call without worrying about your area of residency.
With the best team of experts, we can help you to get rid of your vehicle's issues today. But, before you give us a call, it will be better if you know something about our working mechanism.
Removal & recycling for all makes & models
Cash for Cars recycle all cars, utes, vans, 4×4's and trucks. No matter what make and model of vehicle you have, we will take it. Our Manufacturers page hasa list of vehicles that we regularly remove and dismantle. If you have an obscure vehicle and want to know if we will take it, just get in contact. Call (07) 339 39 929 & 0408 616 667
or use the form on the right.
The procedure that we follow for dealing with our clients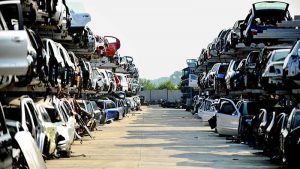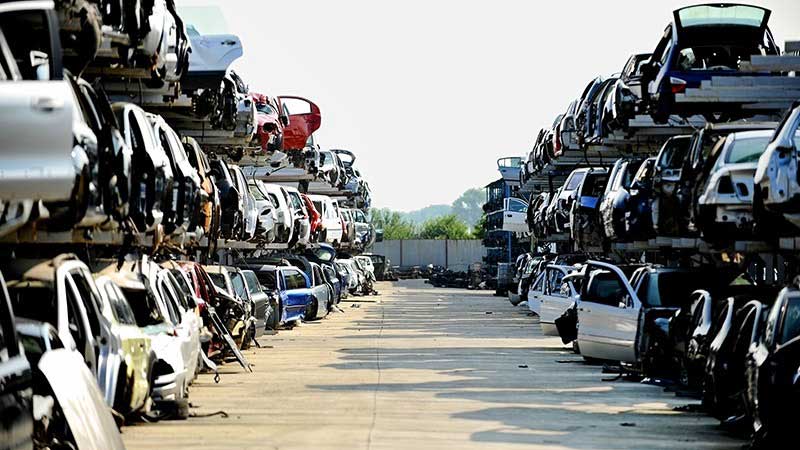 Car Wreckers Brisbane always provides a simplified and smooth dealing platform for our clients. You can make the deal with us without facing any hassle and harsh procedures of the automobile industry. Our company experts in Sunshine Coast, Queensland Car Wreckers has many expert technicians with professional experience and knowledge in this field of work. After getting a confirmation call from you with your full address details, our team of experts will be at your place within a few minutes. Proper analysis of the car will be done on the spot and the price will be given to you immediately. If you agree to our terms and price then you have to sign some papers as a legal procedure.
You will get the money on the spot without any delay. So, there is no need to wait for you. Also, the professionals of our company will help you with the removal service too. We provide same-day pickup service also. So, your car will be removed on the same day as the deal and free of cost.
Free removal service and vehicle details that we buy
Yes, it is true. You will get free car removal service from us. We provide free car removal service for the entire Sunshine Coast and its suburb areas. Removing the car will be our responsibility and there is no need for you to get involved.
Our company buys all the makes and models of wrecked vehicles.
You can sell cars from brands like Subaru, Holden, Mitsubishi, Peugeot, Mazda, Toyota, Ford, Kia, Audi, BMW, Honda, Hyundai, Suzuki, Nissan, etc. Some of the models that you can sell us are 4WDs, trucks, vans, etc. For further details, contact us with the information given below.
When You Should Opt for Car Removal Service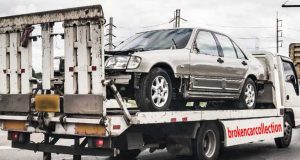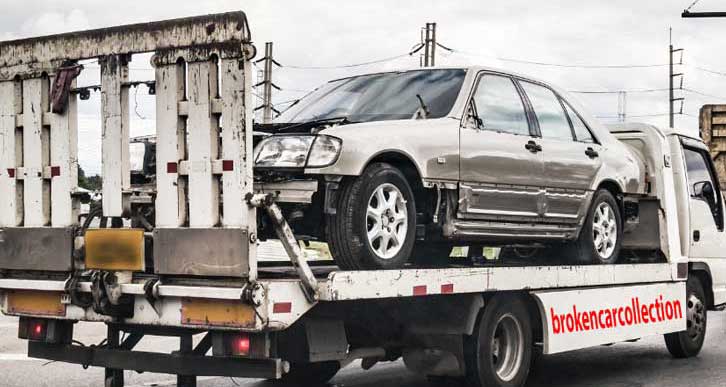 To be precise, there isn't any particular time frame after which you can opt for the service. It is not about the time but about the condition of your vehicle. That decides whether you should look for Car Recyclers in Sunshine Coast or not. Cars are for regular use and the time comes when it stops functioning the natural way. Moreover, If you find that the cost of repairing is huge. Then you should make your mind about wrecking that vehicle.
Aside from that, some unexpected moments may come such as accidents and others when the vehicle gets terribly damaged and that cannot be repaired to get back the performance. Considering these situations, you should decide on car wrecking and when you contact us, you get the best cash as well for your damaged car.
Free and Fast Removal
Most of the car owners want their damaged cars to be wrecked quickly and without any hassle. This is a difficult process for sure and Brisbane Car Wreckers try to make it as simple as possible. Since the very first day, we are conscious about letting the customers feel free. We try to offer all the conveniences that they can look for and by offering a free-towing service and the best cash amount, this purpose is achieved significantly.
The faster accomplishment is a concern for many and when there is a legal process and other paperwork involved, this may take some time but we put our best step forward to complete the process as soon as possible. In many instances, we complete the entire process within the same day, including the disbursement of the cash.
Get the best cash amount for your damaged car
There cannot be anything more surprising than getting cash for your wrecked and damaged car! Broken Car Collection makes it possible for you in Sunshine Coast. We have the best team who are talented plus experienced about finding the active parts in wrecked vehicles. They can decide the best pricing for your car. Without any doubt, you will receive the best cash amount for your car along with the fastest wrecking of it.
How to reach our expert Sunshine Coast Wreckers?
The best way to reach our expert Sunshine Coast wreckers is our phone number 07 3185 2424. Our experts are always on the other side of the line to help our clients. You can also get a quote for your wrecked vehicle. For a quote, fill the form on our website with proper details. Our doors are open from 8AM to 5 PM. Feel free to mail us at info@kingauto.com.au for any kind of help or suggestion. We promise to be in touch with you as soon as possible.
Car wreckers Sunshine Coast service area
Links to more info on car wrecking services
Queensland Department of Transport & Main Roads – we'll sort out the paperwork!
List of Sunshine Coast Suburbs we service.