Car wreckers Gold Coast
Car Wreckers at Gold Coast giving a good amount of cash for unwanted junked vehicles throughout Australia. The city of Gold Coast in Queensland is a populated area where most of the people have their own house and vehicles. You will see all types of luxurious vehicles on the road of the Gold Coast, QLD. But, even the most luxurious, strong, and legendary vehicles are not spared from the wrath of the time.
Free Your Garage Space From Wrecked Vehicles in Gold Coast
After a certain time, the car starts to malfunction and its part starts to deteriorate. After some time, it reaches a stage when it goes beyond repair. If you find that the repairing costs of your car are costing you more or near to buying a new one then it's time to say the car goodbye.
Our company, Gold Coast Car Wreckers has been dealing with all such types of wrecked and damaged cars for a long time now. We provide auto wrecker service in Gold Coast and its entire suburbs like Ashmore, Burleigh Waters, Elanora, Helensvale, Robina, etc. So, it doesn't matter where you live in this city, one call and we will be at your place within a few minutes. Some of our specialty that makes us unique Gold Coast wreckers is for you down below.
Car wreckers Gold Coast
Get FREE vehicle removal and up to $7000 cash for your vehicle from our Gold Coast car wreckers. We offer the easiest and most convenient way to get rid of your old or unwanted vehicle in Gold Coast. Fill out the form on the right for a cash quote and to book a free pickup.
Get up to $6000 cash for your vehicle today!
You could have a thick stack of cash in your hand by the end of the day! Our car removal team pay up to $6000 cash for cars and other vehicles. Want a cash quote? Just fill out the form on the right and we'll contact you asap or you can call (07) 339 39 929 or 0408 616 667
. You can find more info on our Car Wreckers Gold Coast below the image.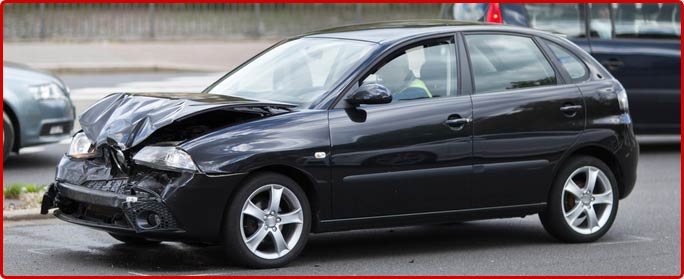 Totally FREE removal for your vehicle
Yes, it really is as simple as that! If you have a car, ute, 4×4 or truck that you want removed from anywhere on the Gold Coast, we'll take it away for free. We'll take any make and model in any condition – running or not. Just like our cash for cars quotes, all you have to do is call us on (07) 339 39 929 or 0408 616 667
or use the form on the right.
Tips to Sell your Unwanted Vehicle to Wreckers in Gold Coast
Here are a few tips to choose the best auto wreckers in Gold Coast Take a look at them and have a better idea.
Before you take a decision to sell the car to wreckers, it is always advisable to get your vehicle inspected. It might be possible that getting a second hand car parts may keep the vehicle running for a few more years.
Get an approximate sale value of the car before getting in touch with Queensland car wreckers. For this purpose, you can check with car expert to evaluate your car.
Get in touch with at least three car recycling yards. Collecting estimates from one of them will not do any good as they may quote the price much below your expectation.
Always opt for reputed Car Wreckers Gold Coast. You can always check online and visit the websites of the potential car wreckers like 4×4 wreckers Brisbane. This will also help you check their authenticity and get the best value of the car or an old auto.
Once you have chosen a car wrecker such as truck wreckers for their services, you must ensure that they have proper license and business permits.
The Specialty of Our Company That Makes Us the Best Car Wreckers in Gold Coast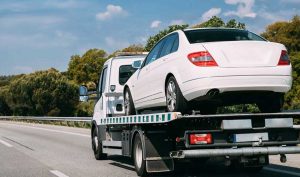 Our company, Broken Car Collection does not restrict the clients within any particular makes and models of the car. So, people have the opportunity to sell us their vehicle of any make and model. Some of the popular brands that you can sell us are Subaru, Holden, Mitsubishi, Peugeot, Mazda, Toyota, Ford, Kia, Audi, BMW, Honda, Hyundai, Suzuki, Nissan, etc. And models like 4WDs, vans, trucks, etc. Even the condition of the vehicle is not a matter to worry about when dealing with us. You can collect a sum of $8999 from us if your vehicle is worthy of it.
Apart from the above-discussed reasons, we provide all kinds of services related to car wreckings like cash for cars, car wreckers, and car removals. So, by calling us for the car wrecking services means you are going to get everything under one roof.
Even our removal services are completely free of cost. To know about our removal service, go through the context given below.
Free Removal Service for the Entire Gold Coast Areas
As soon as the deal is final and all the legal procedures are finished, Car Wreckers will pay you on the spot. There is no need to wait even for the removal of the vehicle too. We provide same-day pick-up service to the entire areas of the Gold Coast. So, the price that you will get from us will be the final price. No hidden charges in it.
Our driver will tow your car on their own responsibility. There is no need for you to get physically or mentally involved in the removal services anymore. Just make sure to notify at the time of calling us if your car is in tow-able condition or we have to carry it on our heavy vehicles.
Need car removal outside of the Gold Coast?
Our vehicle removal and car wreckers team operate throughout the Brisbane and Gold Coast areas. For more information on our wrecking services in each area, click on the links below…
Car wrecking services in Brisbane
Vehicle removal and recycling in Toowoomba
Sunshine Coast car removal and wrecking
Car wreckers Gold Coast service areas
View Broken Car Collection – Car Wreckers Gold Coast in a larger map
We Accept Cars of Any Condition
At Car Wreckers Gold Coast we accept all makes and models of any condition. With us, you'll get cash for your vehicle removal whether you have a:
More info on car wrecking services
Need to cancel a vehicle registration – you can leave the paperwork to us!
Read more about car removals process Car Removal
Get a quote for your vehicle today
If you are happy with the above information and want service from our company then give us a call on 07 3185 2424. We have a team of expert wreckers with years of professional training and experience for such services. For further details, visit our website. You can also get a quote by filling up the form on our website. Our office is open 8:00 AM to 5:0 PM. You can email us at info@kingauto.com.au. We promise to be in touch with you as soon as possible.
JIMBOOMBA WRECKERS
Jimboomba Wreckers team gets you the top cash for cars regardless of its condition. We offer 100% free towing without costing you a penny. We offer a quick, easy and fast way to get rid of your junk vehicles. Having a damaged or broken down car in the house can create so much trouble and you better sell that to any Jimboomba unwanted car removals company to get rid of the troubles. When you think of a vehicle removal company in Queensland, the first name that should hit your mind is Jimboomba Car Wreckers.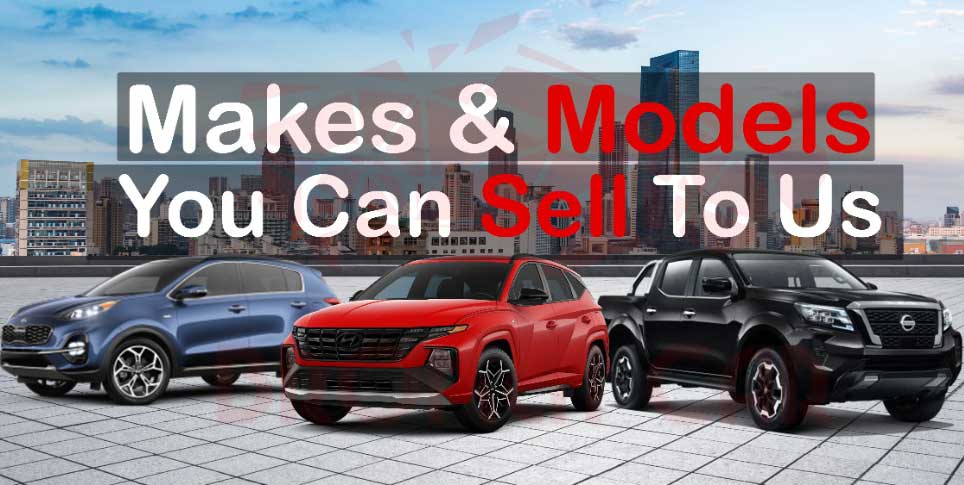 Faster and Effective Car Removal in Jimboomba
We are a genuine and renowned Jimboomba car removal and wrecking company in the city and our service extended in all the suburb areas of it which include Jimboomba and others. If you are an inhabitant of this part of the city and having some real issues with your old car, get in touch with Jimboomba Wreckers without any second thought!
Why Jimboomba Car Removals So Important?
The importance of Jimboomba vehicle removal service is often not understood by the owners and they keep the damaged car in their houses which are good for nothing. Through a perfect Jimboomba removal service, you contribute to the environment and not that, you can earn some attractive cash amount based on the condition of your car too! This way, you will have some relief from the damaged car. Once you contact Jimboomba Wreckers, you can rest assured about a timely and genuine Jimboomba removal service that offers zero hassle for the customers or car owners. Moreover, a timely removal also lets you earn the best cash amount since the chances of the car parts being in the best condition are higher.
Best Scrap or Junk Vehicle Removal by Jimboomba Wreckers Team
Jimboomba Car Wreckers offered the most diligent junk cars and scrap cars removal service in the city for over decades. During the course of our journey. We have achieved the best expertise and skills that do not make the process hassle-free. But, we do the entire removal or dismantle process on the same day.
There are some other very exciting qualities about Wreckers service that make the car owners feel happy. Some of the attributes listed for you below:
The first thing that makes Jimboomba Car Wreckers Brisbane many of others is our decade old experience. We have to deal with all types of car and vehicle removal and dismantling for a long time.
You will receive the service by the best-trained professionals in the city and they assure the best accomplishment of the job.
We try to be very determined about offering a faster and effective removal service that involves no hassle for the car owners.
One of the best things about our service is we try to do the entire process on the same day. This ensures more and more customers for us!
Another very effective attraction of our service is that we offer the best cash amount for the wrecked and damaged cars. Based on the conditions, you can receive up to $10,000 for your vehicle.
Now that you've got plenty of reasons to do the car removals in Jimboomba and suburb areas with our help, you would be glad to know that we accept all models and makes of cars at any given condition. Some of the brands for your reference; Honda, Toyota, Suzuki, Nissan, Subaru, BMW, and many others. We do the removal of other types of cars like vans, trucks, SUVs, 4×4 and etc.
How You Can Get in Touch With Jimboomba Wreckers Experts
So, altogether, Broken Car Collection opens up a wide opportunity for you to approach your car removal needs and get a successful result. You can rely on our many year's experiences. We guarantee you will receive satisfying results each time. Our vehicle removal service is available in Queensland. You should feel free to get in touch with us through the contact form or you can also call us at 07 3185 2424 or you can email us at info@kingauto.com.au.