Ute Wreckers Brisbane will pay you the best price for your Ute, and after we take it back to our junkyard, we will destroy it. You can get in between $150 and $12999, depending on the Utes condition. Call us at 07 3185 2424 or 0481 313 148 and find out what your Ute is worth with free valuation service at your doorsteps.
Ute Wreckers Brisbane – the Best Ute Removal in Brisbane
UTE is a very useful vehicle for the owners and they would like to keep it in the best-performing state for over the years. Thus, vehicles can get damaged anytime anywhere. So, if you have a damaged and wrecked UTE in the house and not finding what to do with it, you can get in touch with us.
At Broken Car Collection, we provide the best removal service for UTE and other types of vehicles. This way, you can minimize the mental trauma that you are going through because; you can get a good amount of cash from us for your wrecked UTE.
You can expect nothing but the best price for your Ute and for that all you need to do is give us a call at 07 3185 2424 and you can expect an appropriate quote for your vehicle as well. Ute Wreckers Brisbane company's main motive is to pay top cash for the Utes owners and clean the environment.
Sell Your Damaged Ute Faster Than Anything Else
Yes, the time is a concern for the owners of the wrecked Ute and whenever they are approaching for a removal service. They just want the entire process to be completed easily and as quickly as possible. We put priority to the customer needs and we offer a faster selling process for any damaged car.
There are lots of responsibilities involved with the process, apart from the paperwork and legal tasks, we also take care of the towing process and we offer that for free. You can understand how difficult it would be for you to take your damaged vehicle to the wrecking ground. But, when you approach Broken Car Collection, you can get the job done for free.
Acceptance for All Models and Brands of UTE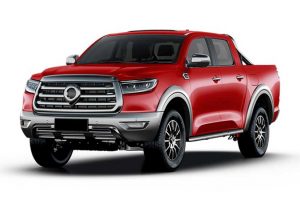 If the brand or model of your broken UTE is your concern, you can leave that aside because Brisbane Car Wreckers accept all brands and models and we also accept your vehicle in any condition. So, this shouldn't be a worry for you!. We buy damaged vehicles from brands like; BMW, Isuzu D-Max, Foton Tunland, Nissan, Proton, Ford Ranger, Great Wall, Vauxhall and so on.
There's been a very common question amongst people: what do we do with these vehicles. We generally repair, resell or recycle the vehicles so that those can be used for some further purposes. We wreck the vehicles in an environmentally conscious manner and that doesn't cause any damage or pollution to nature. Moreover, we also make the best use of the active parts and materials of the damaged Ute.
Why You Should Approach Broken Car Collection in Brisbane
There are certain things about our company that attract owners who are trying to sell their old and damaged Ute. Some of those explained hereunder are:
Broken Car Collection an experienced removal company in Brisbane with many years of experience
We provide free towing of the damaged vehicle from your place to the wrecking ground
Our experienced technicians and mechanic are able to decide the best pricing for your wrecked vehicle
When it comes to pricing, we offer the best in Brisbane city and all its surrounding place
You can expect a faster accomplishment of the entire task along with the cash dispatch
You can get in touch with us anytime for quotation needs
If you are keen to get in touch with us, it's really simple – you just need to dial 07 3185 2424 and explain your needs, our team will reach your place to perform a physical check of your vehicle. We also perform effective removal of all types of vehicles of all brands and models. You can surely expect the best pricing and a timely accomplishment of the Ute wrecking process in Brisbane from us.