Get cash for cars Brisbane
The importance of vehicles in human life is increasing daily. A Car is used in our daily life more than we think nowadays. And to keep it in a proper condition, it frequently requires maintenance. Due to aging, it will start to wear and tear or sometimes due to minor accidents. It becomes intolerable for you after a specific time. Therefore, the chances are that you want to sell your car to the wrecker to dump it in the junkyard. It is a common issue for every vehicle owner to find out the way to successfully dismantling their vehicle without any hassle.
How can you make a quote for quickly dismantling your vehicle?
Well, alternatively you can call us to quote you for Free Car Removals and Get cash for cars Brisbane instantly, don't let it become another burden in the backyard.
Go For Hassle-Free To Save Your Time and Money
Get cash for cars Brisbane can help you with this irritating compilation of metals, glass, plastics, rubber and much more. We are responsible for removing many scrap cars in Queensland. You have to call us and give your vehicle's information over the phone, after that everything will be taken care of, from pulling your car out of the backyard to giving you cash on the spot. We come to you so no hassle, we will also do the paperwork for you.
We Wreck all makes & models
Car Wreckers and Dismantlers work with all makes and models whether you have a Ford, Isuzu, Lexus, Mercedes, Toyota, Nissan, BMW, Subaru, Honda or various others.
We will willingly come to the site to take away your unwanted car for free.
Free car removals in Queensland
At our wrecking yard, car disposals are always free with all possible parameters of the environment! Our experts work all times of the day as well as night. When you call us, we will evaluate our car with your information; once you accept our offer of free car removals, we will then remove your vehicle and provide you with cash. Rest assured you do not have to worry about your car again; we will process it for recycling.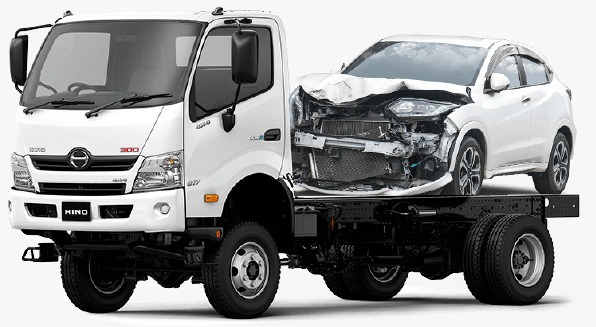 Eco-Friendly techniques for disposing of cars
Don't worry about your car polluting our striking surroundings. When you choose us, you are calling a proficient car wrecker with many years of expertise in the industry and proficient knowledge in car disposal to avoid landfills. We reprocess, reuse and resell the old car components and shred the metal into HMS to reprocess and resell. An Eco-friendly company, we take the time to protect mother earth. The resulting benefit you obtain is the top cash for your car in Queensland.

Why prefer Get Cash for My Car?
When you choose to Get Cash for My Car, you are selecting a trustworthy business that is loyal to offer you excellent Scrap car removal experience at a top payout. We have immense experience in the automobile wrecking business and are known as experts. Our customers get much more from us in terms of the facility; they get:
Speedy and pleasant car removals
Recognizing all vehicle makes, models, years along with conditions
Instant Cash Payment
Up to $9,999 bucks for car removals
Working 24 hours daily
Approved professionals
Eco-Friendly Corporation
Free currency offers
Removes any condition of the car
It's incredible when that old car pays out
Contact us for enjoying the service
The service of 4wd wreckers Brisbane can be availed by giving us a call at 07 3185 2424. Your queries can be sent to us at info@kingauto.com.au and our professional will reply to you in a short time. For gaining a free quote, fill out the form presented on the website and send it to us. We will contact you soon!