Having a junk vehicle parked on your property is of course not fun, as they are ugly and dirty things that will be a great nuisance to both you and your neighbours. And, the worst part is that they pop up again and again on people's back or front lawns. At this point of time, it is best that you call up your local Brisbane Auto Wreckers and let them deal with your old clunker. Scrap Car Wrecking in Brisbane
But there are some of the important qualities that you must look for before choosing an auto wrecking outfit.
Make sure the company is reputable and professional
It is extremely important that you hire a company with good reputation. A responsive and dependable company will always focus on their client's satisfaction. This will increase your chances of getting top quality services best rates.
You will just have to shop around a bit and look up for various auto wrecking outfits in your area. Also, remember to check out the customer feedback available on their website.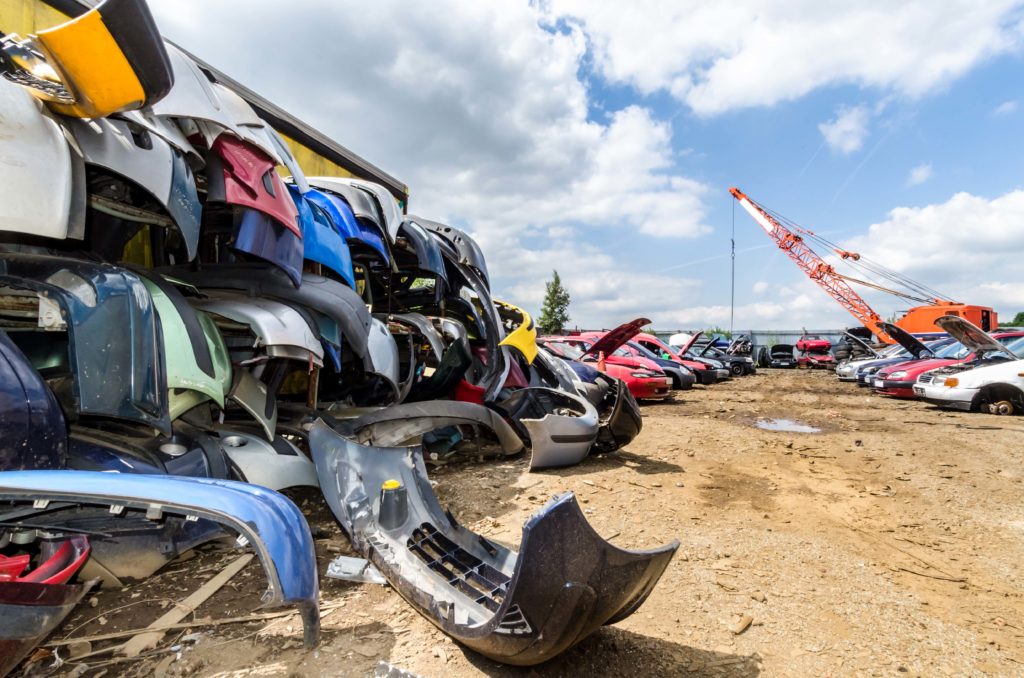 Maximum Cash for Old Cars
When a vehicle stop working, it becomes very expensive to restore it into a good condition. This because you will need to replace its each and every defective component that can cost more than its actual value. But an experienced car wrecking will be very helpful in turning your useless piece of junk into top cash. They have the skills to utilize the scrap metal potential of junk machines. So ensure the highest possible value for all unwanted automobiles. Scrap Car Wrecking in Brisbane
Ensure their services are helpful for the environment
The company you enlist for auto wrecking services should follow ecologically safe dismantling, auto recycling and disposal process. For this check out if they are properly certified and follow all measures to protect the environment from the harmful pollutants that leach out from damaged automobiles. Once you have finalized an outfit also go through the client reviews on their websites.
Dismantling all Commercial & heavy vehicles
A trustworthy and professional company will never turn their noses up whether the vehicle in question is a car, truck, Ute, van, SUV or 4WD. Also, they won't care of it is being used for residential or commercial purposes. Since these people are expert in their business and know how to turn even a completely accidental automobile into a profitable deal.
Reliable and Safe pickup service
There are few things to consider before hiring right Car Removal Company. If you hire your local vehicle wrecking outfit, then you can certainly reap several benefits from their services. This includes free removal with no hidden fees and speedy pick up within 24 hours. The great thing about choosing a reliable company is that they will also pay you on the spot cash before taking away your Junker.
Obligation free Quotations
This is perhaps the most important quality to look for when choosing a scrap car removal outfit. The outfit must offer completely obligation free cash quotes, when you have provided all your auto details to them. The best wrecking outfit won't charge you even a single dollar for requesting cash quotes. Sell your car for the top dollars in Brisbane & enjoy hassle free removal services.
This will give you an advantage to contact multiple companies in your area and come up with the best cash for your automobile.
Broken car collection provides free car removal service in Gold coast, Sunshine coast, Toowoomba, Gatton, Ipswich, Caboolture, Logan
Contact Broken car collection to get top cash for cars, vans, 4wd, Trucks…..and a free car removal service 0451 770 088 casinoplay.com.ua
For any second hand auto parts or used auto parts contact King auto parts . we ship parts all over Australia 0416 615 100