Brisbane Car Dismantlers: Spare Parts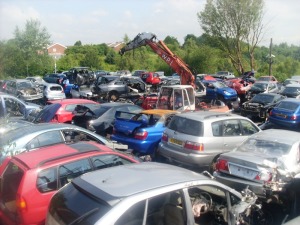 Got an old vehicle that you no longer need?
Is your vehicle stuffed?
Is it going to cost too much to get repaired?
Are you searching for that hard to find car part?
Broken Car Collection might just be the answer you've been looking for! Located in 441 Wondall Road, Tingalpa, Brisbane, Auto Dismantlers Brisbane have an experienced auto wreckers team ready to assist you with your needs. Our used automotive parts supply warehouse is located in a yard that is over 2000 metres in size and contains well over 3,000 damaged vehicles which are all on our system. Auto Dismantlers Brisbane are open Monday to Fridays: 8am to 6pm and Saturdays 8am to 2pm.
Japenese & European Wreckers Brisbane
Auto Dismantlers Brisbane are one of  Queensland's leading Japanese, Australian European car wreckers. Broken Car Collection supply Second Hand & Used Spare Parts for Most vehicles.
Auto Dismantlers Brisbane also deal in other makes and models please call if your car is not listed
Auto Dismantlers Brisbane are Wrecking
Cuts:  Front Cuts – Nose Cuts –  Rear Cuts – Half Cuts
Mechanical Parts:  Engines – Gearboxes Transmission – Diffs – Hubs.
Panels: Guards – Bonnets – Bumpers – Mirrors – Door Handles.
Electrical: Stater Motors – Alternators – Switches – CD Players.
Vehicle dismantling, vehicle recycling, vehicle wrecking, vehicle disposal, vehicle spare parts, vehicle towing, cashing unwanted cars are all parts of our business.
We also have a huge range of tyres and wheels check the following links for further information:
Affordable tyres Brisbane & Second hand car batteries Brisbane
Car Wreckers Brisbane : Auto Salvage Yard
If you are looking for car wreckers in Brisbane or anywhere in Queensland choose Auto Dismantlers Brisbane. Offering top dollar for dead or alive cars, 4×4's, utes, vans, trucks and other vehicles.
Get in touch with Auto Dismantlers Brisbane (07) 339 39 929